The Future of Media and Politics: Interview with Harper Reed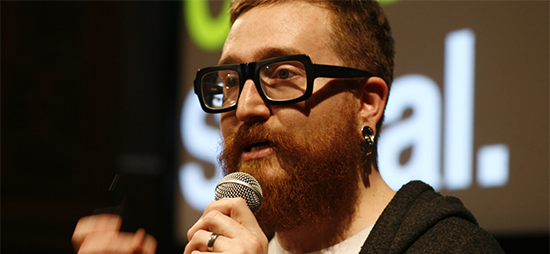 Harper Reed was Chief Technology Officer for Barack Obama's successful 2012 U.S Presidential re-election campaign. This cheeky redhead, with prominent earrings and a long beard, is known both for his colorful personality and his revolutionary methods of harnessing technology to reach out and interact with the public. Here are his thoughts on the future of politics and the media.
Do you think that the digital outreach and engagement model that your campaign pioneered will be the future of political campaigns?
You can't just take the same technology and apply it to a different candidate. That would be the biggest mistake ever. You can't just hire a "geek" character or follow a digital media formula.
I don't know how this new media technology will influence future elections. There's no way to predict that. Every election and situation has it's own circumstance. But I do think that it's important for us to build up for here. Especially in politics, there is a tendency to forget. We can't forget. Listening to the public is very important. We need to learn and keep improving.
In your presentation, you said that it is our responsibility, as the audience, to engage with our news. Can you elaborate on that?
We can't let the loud minority dominate the media conversation. There's no reason why you or me, or anybody, can't have a voice. We all need to participate with the media and hold it accountable.
By Leigh Cuen
@La__Cuen
(Photo: Paolo Visone )